About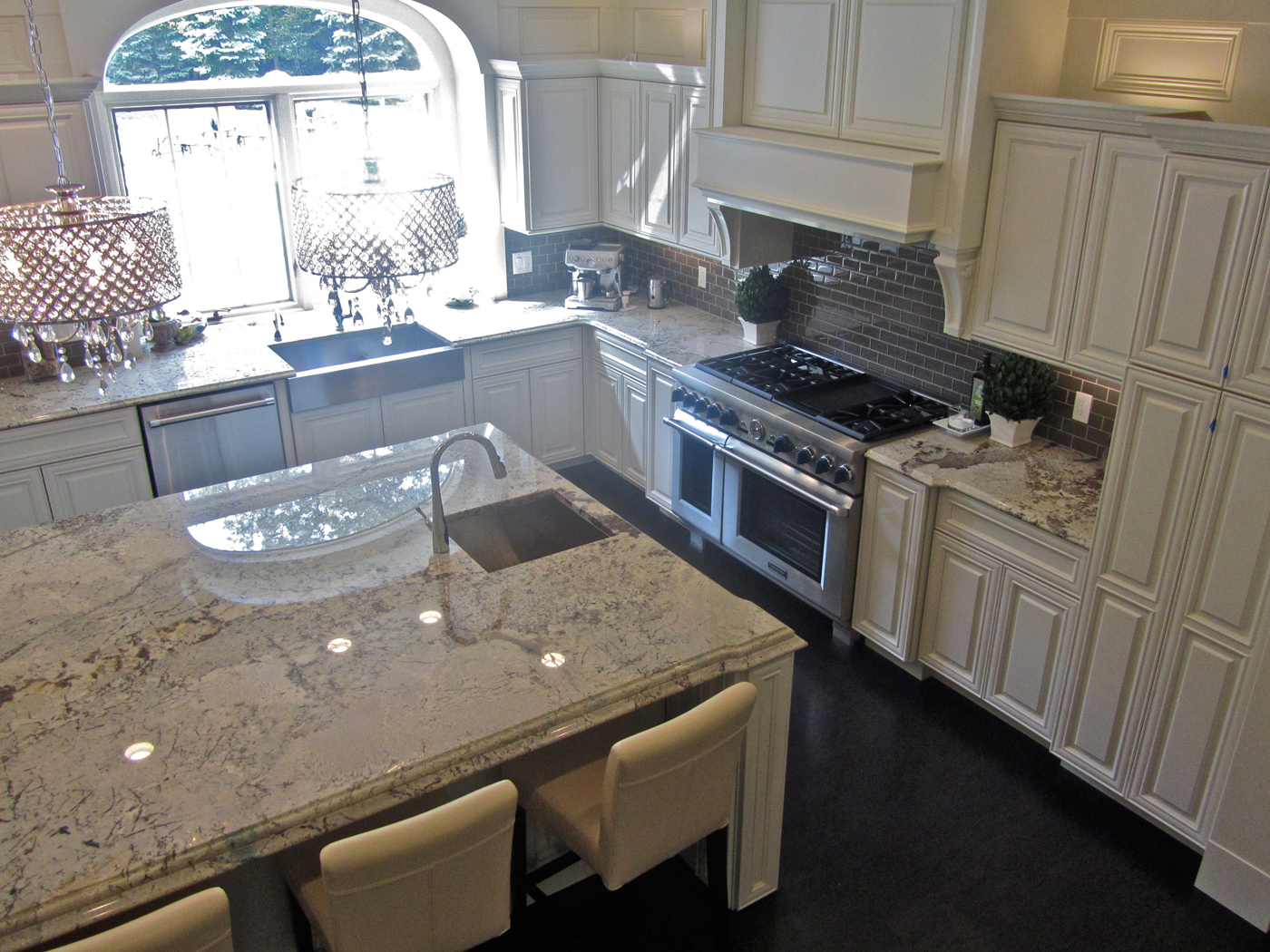 In business since 2011, Great Lakes Granite Works (GLGW) is a privately held company offering artisan-quality fabrication of granite, marble, soapstone, limestone, travertine, onyx, quartzite and engineered quartz, along with related products, consultation, estimation, and precision installation services.
GLGW serves a continuum of customers and clients, from individual homeowners needing a small vanity top; to interior designers and contractors working on renovation projects; commercial builders constructing restaurants, offices and other retail establishments; and even elite custom homebuilders who call on GLGW for entire developments or large custom estates.
What Sets Us Apart
GLGW has assets that allow us to achieve the highest level of quality and detail to all of our installations. One very significant asset is our people and the experience they contribute to the company.
Bill Duer
Sales Manager Bill Duer contributes 30 years of sales experience in this industry. He is a highly respected industry expert.
Anthony Cirino
Owner, shop manager and installer Anthony Cirino has been in the industry since 2002. He gained his management experience running his own fabrication and tile installation business from 2002 to 2007, and running Cirino Designs, which provided tile and stone installation and repair for GLGW customers and others.
Carrie Cirino
Owner, interior designer and sales representative Carrie Cirino brings over 20 years of sales and customer service expertise to the business. She also contributes more than 15 years of design experience in the stone industry specifically, plus significant kitchen and bath design experience.
The majority of GLGW templaters, installers, fabricators and saw operators have more than 15 years of experience; the two "newest" members each bring more than five years of experience to our talented team.
Customer Service
Great Lakes Granite Works also stands out in customer service. We feel it is important to take the time to inform clients about such things as:
Installation options and choices that will improve the aesthetics, practicality or quality of the finished product
Comparisons of the benefits of various stone surfaces
Questions they should be asking about their projects in order to get the best result.
Consultation & Estimation
We respond immediately for estimates, and work with you until your project is 'just right'. Our high quality workmanship is evident in our dedication to minimal seaming, precise installation and superior fabrication.
Inventory & Equipment
Another major advantage is our inventory; we have 30 – 40 different stones and colors available on premises at any given time. In addition, we work with modern computerized equipment and cutting tools, and continue to update our equipment to enhance our capabilities.
Finally, we have strong ongoing relationships with renowned local building firms, interior designers and general contractors.
The Bottom Line For You
Every professional at GLGW wants you to be thrilled with the beautiful new or updated spaces we are helping you achieve. Our experts will make every effort to get it right the first time, and will stand beside you until our work is just right for you.